HR and Payroll Software Dubai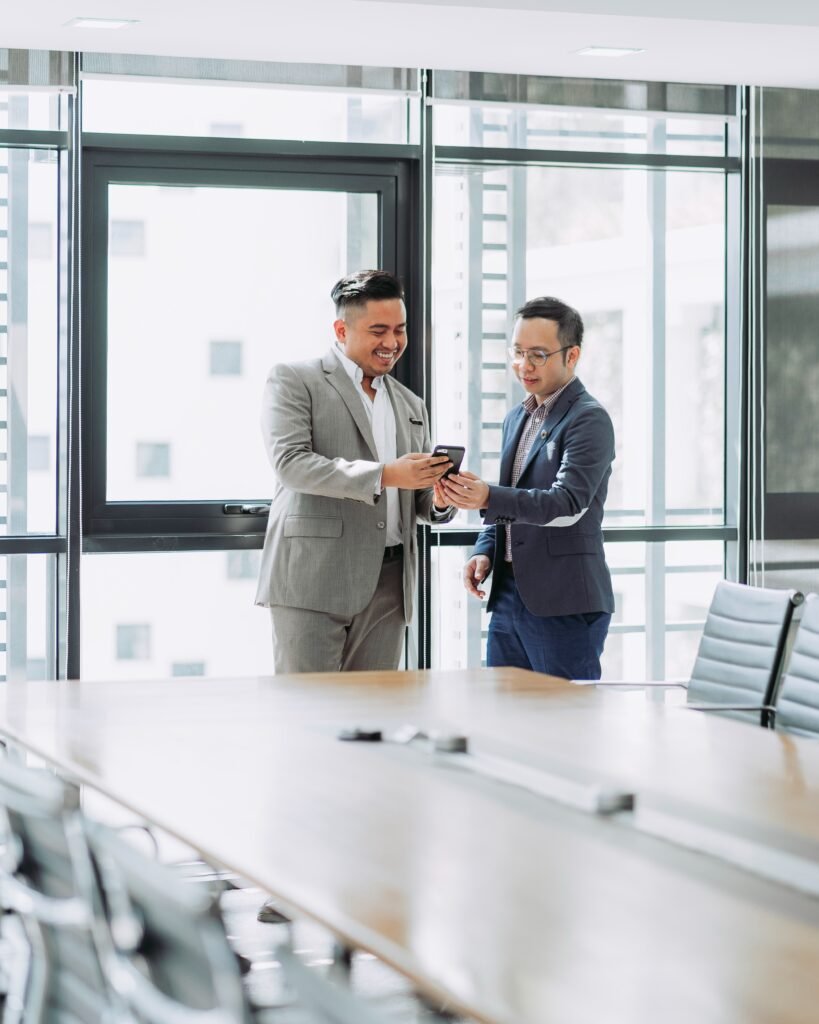 Most companies and businesses use more than one software application to keep track of their employees and staff. We at EBR understand how well technology has enabled us to connect, work faster, and smarter. As a result, we asked ourselves – why would HR personnel want to be stuck in the past, doing all tasks manually in spreadsheets that will waste time and reduce efficiency? This is what prompted us to introduce our HR and payroll software Dubai. 
Paper works, multiple applications and modules, and human errors can be a tiresome affair for the HR manager in any company. New smart workplace is all about smartly handling payroll, HR and all the jobs related to monitoring the team. 
If you run a business and are overloaded with HR tasks, we strongly recommend using our HR and payroll software Dubai! It is counterproductive and time consuming when it comes to managing requests, details, and performance of employees. 
Imagine having a set of synchronized applications that your HR department and employees can access to process payroll, deductions, and make time-off requests. EBR is that, and much more! 
EBR advanced HR and payroll software stores information in real-time. Time off balances, taxes, payroll, and deductions will be automated, as each module in the HR software is in sync. Partner with us to see how EBR HR all-in-one cloud HR software for businesses can help you efficiently manage human resource.
Here's what EBR HR and Payroll can do for businesses in Dubai
Get instant access to all employee information at one place. Use a single interface to manage job applicants, current, and former employees.
Make sure you are hiring the perfect candidate! Use our comprehensive background screening to avoid bad hires. Benefit with our world class screening tool.
EBR is compliant to global standards. Manage all local compliances, rules, and regulations along with expanding your workforce beyond boundaries.
Forget the traditional payroll and switch to our modern up to date solutions. Meet the needs of your global payroll, no matter what your employee count is.
Track employee attendance and plan projects to meet deadlines. Gain more visibility into your attendance schedule and improve staffing.
Device excellent benefit and reward programs for your employees. Enhance their experience & gain maximum from your employee investment.
Ensure employees are available for work during important working hours. Manage the work timings of employees across multiple locations with a single dashboard.
Digitally manage all business expenses and avoid using Excel spreadsheets and Paper. Keep track of all the company expenses with our HR and payroll software Dubai. 
Complaints from customers will never be left unheard thanks to our AI-enabled self-service desk. Employees will be able to directly raise tickets, which will help you to easily resolve issues. 
EBR – The Best HR Software in UAE
Integrating our EBR HR and Payroll Software with employee data and various departments in your business will surely help you succeed. Attendance, payroll, benefits modules, and other features in our HR software ensures an intelligent experience! Entire employee lifecycle is saved in our HR software solution.
Modules that make EBR reliable
The Human Resource Management system is the safety vault where all employee-related data is stored securely. Right from the candidates' resume, selection process, test scores, promotions, wage hike, resignation / absconding / termination / suspension, every data is stored safely in the software. This data is cloud-stored, and is accessible to all the concerned departments in the organization. This data helps in streamlining the HR processes.
Cloud-based EBR HR software lets the HR department tackle leave requests, time-off, and time-in of employees. Leave balance, holidays, and other relevant data can be fetched anytime and from anywhere. Setting working hours and shifts based on work requirement, employee, and department makes the work environment much more approachable.
A reliable HR & Payroll system will equip the HR department with all the possible tools and features that can help them in effective human capital management. Managing, maintaining, and storing data of every employee or a human resource that is attached to the company in one way or another is easy with EBR. Data such as salary, performance or festival bonus, incentives, deductions, and more can be easily and securely stored.
EBR HR & Payroll software facilitates employee benefits management and can be accessed with a single dashboard. The HR department will be able to manage these benefits effectively and keep track of every employee, benefits they enjoy, updates, and more. In case there are any changes in the regulations of these benefits, EBR provides the facility to update the laws and regulations for every concerned employee through a single platform.
Monitoring employees and rewarding/managing them based on their KPIs is something almost all organizations do. This is then recorded in the Performance Management system. The data aids in understanding both the employee's and the organization's growth. This in turn allows organizations to conduct training sessions when needed, form groups of people with certain skills, and train them. If an employee is not able to cope-up with the work culture, the organization can take the necessary action.
Candidate Tracking System or Applicant Tracking System (ATS) is an automated module developed to handle and monitor the end-to-end recruiting process, right from receiving applications to choosing the best candidate. Every data throughout the process is stored within this system and is accessible to every concerned person on the cloud dashboard. Organizations conduct induction, training sessions, and allot job responsibilities based on this data.
User-friendly Payroll Software in UAE
Right from the onboarding of an employee, the HR department takes care of many job responsibilities, and payroll is one of them. An intelligent software that can assist HR professionals in streamlining these tasks and stays compliant to UAE rules will be a boon to your organization. 
Our EBR HR software  is a full-service payroll software solution, which can handle tax and deductions, salary and benefit calculations, worker's compensation and insurance according to UAE laws and regulations. And if your organization makes use of vendors and freelancers, you can use EBR to calculate their work hours and payments through our dashboard.
EBR HR and Payroll software Dubai has a clean and user-friendly dashboard. All calculations are automated and integrated to the cloud. Learning how to use this software will be an easy task – both for the employer and employees.
Benefits of Using EBR HR Software
Make new employees feel comfortable and have a better impression of the workplace.
Clearly understand job requirements and hire the right person.
Store, manage, and fetch employee information in our secure cloud.
Get detailed reports of each department to make apt and improved decisions.
Closely monitor employee performance and check if your training programs are effective or not.
Integrate HR and payroll software with the other relevant departments in your business.
Start your ERP journey with us!
Centralising and managing all your data seamlessly is what makes it easy for your enterprise. We focus on creating customized solutions specific to each of our client's business processes and roles. No matter what your requirements are, we have the right team, resources, creativity, and energy to deliver solutions that drive your business growth.
Request a demo with one of our product experts and understand how you can integrate our HR Software to generate smart results.
Need solutions to ease your operations?
Drop us a message!
It's quite normal to have concerns and doubts regarding a new software. EBR HR & Payroll Software is an intelligent solution developed to ease the jobs and strategies of any HR department.
Here are some of the most frequently asked questions and answers regarding our HR software. Feel free to get in touch with us via email or phone if you need more clarifications!
Empire Heights,
Podium Level 3,
Dubai Fountain St,
Business Bay,
Dubai
Copyright © 2022 EBR Softwares